Spas - Pools, Hot Tubs, Saunas
News and product introductions in the outdoor recreation category including pools, spas, saunas, hot tubs and more.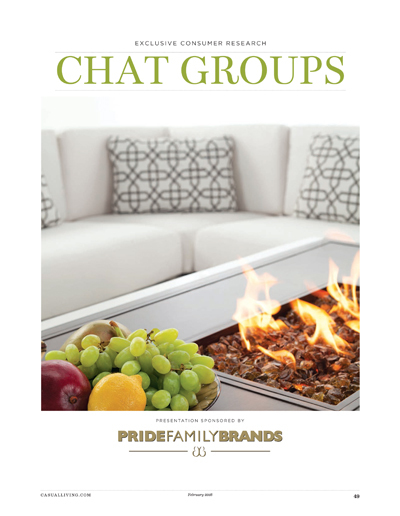 Total retail sales for chat groups reached an estimated $1.09 billion in 2015, according to the 2015 Casual Living Universe Study. That's a 6.4% increase over 2014's sales of $1.02 billion. Read the full report.
Spoga+Gafa

September 4, 2016 - September 6, 2016

Koelnesse

Cologne, DE

Glee

September 12, 2016 - September 14, 2016

National Exhibition Center

Birmingham, England, GB

Casual Market Chicago

September 20, 2016 - September 23, 2016

Merchandise Mart

Chicago, IL, US
More