Barbecue Grills - Gas, Charcoal, Infrared
News, trends and product introductions for outdoor cooking and entertaining including barbecue grills, grill accessories, grill islands, outdoor kitchens and more.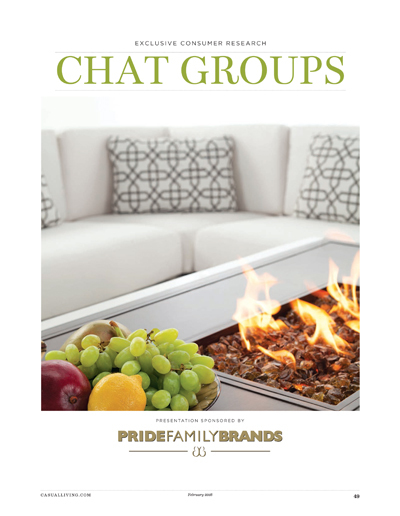 Total retail sales for chat groups reached an estimated $1.09 billion in 2015, according to the 2015 Casual Living Universe Study. That's a 6.4% increase over 2014's sales of $1.02 billion. Read the full report.
Spoga+Gafa

September 4, 2016 - September 6, 2016

Koelnesse

Cologne, DE

Glee

September 12, 2016 - September 14, 2016

National Exhibition Center

Birmingham, England, GB

Casual Market Chicago

September 20, 2016 - September 23, 2016

Merchandise Mart

Chicago, IL, US
More