Barbecue Grills - Gas, Charcoal, Infrared
News, trends and product introductions for outdoor cooking and entertaining including barbecue grills, grill accessories, grill islands, outdoor kitchens and more.
Weber releases cookbook dedicated to burgers

Weber-Stephen Products has released its first cookbook dedicated exclusively to the burger — Weber's Big Book of Burgers. More

The effective cooking demonstration

Dear Grill Guy, Can you tell me the benefits to holding an outdoor grilling cooking demonstration? Obviously, people might show up for the food, but does the investment in time and resources really pay off? Want to sell more grills? Then get out of the store and onto the sidewalk and start grilling! When you're asking a customer to part with a considerable amount of cash on a high-end grill, it's not enough to recite facts. You need to create a memorable experience. You can tell a customer that a grill rapidly preheats or makes food taste better ... More

Grill Metro Market Projections for 2014

Grill sales are expected to top $2.3 billion over the next five years, a 16.2% gain from 2013, according to recent data from Easy Analytic Software Inc. Population and household income growth across the nation, as well as year-round outdoor grilling will all play a major role in the expansion of grill sales by 2018. More

Glassware manufacturer Artland is now distributing the German Lotus Grill in the United States. More

Big Green Egg takes to the sky

The Big Green Egg Company has announced that it has successfully tested a super capacity unmanned aerial vehicle (UAV), more commonly known as a commercial drone, with the ability to enable it to offer same day home delivery of the new MiniMax Egg by August 2014. More

Napoleon named one of Canada's top companies

Napoleon was recently recognized as one of Canada's Top 50 Best Managed Companies, an annual distinction sponsored by CIBC World Markets, Deloitte, The National Post, Queen's School of Business and CEO Forum. More

While great tasting food is what outdoor cooking is all about, it's also about an experience that is relaxing and enjoyable. According to the HPBA, 63% of consumers want a grill that is easy to clean, 47% want one that's easy to use, 37% are looking for multi-functioning grills and 25% prefer portability. More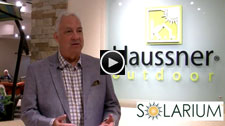 Join Senior Editor Jennifer Bringle as she interviews exhibitors and attendees about trends and issues at the Casual Market Chicago. (Videos are sponsored by Richloom.)
See the video!
Sponsored by Richloom.
Vietnam International Woodworking Industry Fair

October 14, 2015 - October 17, 2015

Saigon Exhibition and Convention Center

Ho Chi Minh City, VN

High Point Market

October 17, 2015 - October 22, 2015

Downtown High Point

High Point, NC, US

International Pool | Spa | Patio Expo

November 10, 2015 - November 12, 2015

Mandalay Bay Convention Center

Las Vegas, NV, US
More